Our Attorneys
Our Attorneys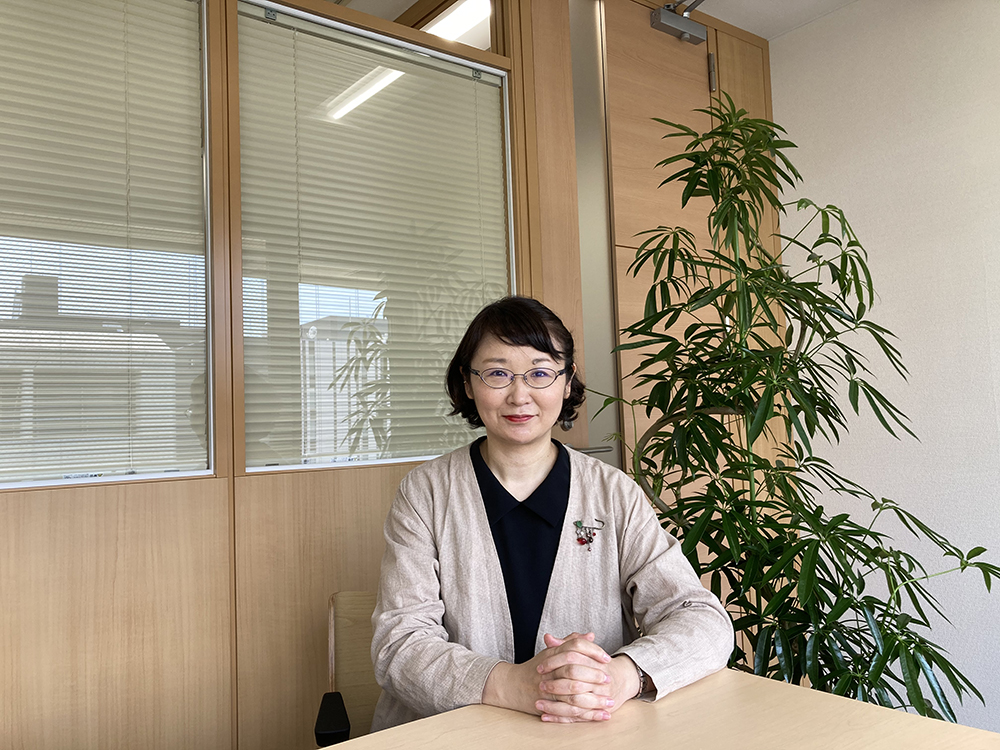 Yumi Itakura
Greeting from Lawyer Itakura
Thank you for visiting our website.
I restarted my career as a lawyer after working at a private company, that was 10 years later after graduating University, majored in international relations. What brought me to become a civil rights lawyer, is that through my own experience of gender-based discrimination as well as Asian hate somehow, I saw various kinds of discrimination and inequity do exist in this society and came to think I wanted to realize equal and inclusive society where everybody lives happy with self-confidence without any prejudice and discrimination based on gender, nationality, ethnicity, social status and so on by using laws.
My specialties are Labor and Employment Law (wrongful dismissal, coercive resignation, harassment at workplace) Family Law (International Divorce, International Inheritance, and child custody including Hague convention case, etc.), and Immigration law (working /spouse visa application, permanent residence application, administrative litigation) though handling general civil cases. Since starting my legal career in 2005, I have been dedicating myself to realize legal access and justice for all those who are in legal needs irrespective of individual and size of business, nationality, residence of status, language, gender, income level, and so on, especially in above-mentioned specific three legal fields. Among other things, gender equality and anti-racial discrimination-related activity in family and labor law areal is my lifework, so I have been committed to supporting victims of domestic violence and sexual assault and harassment as a legal expert. I received my BA in international relations at Tsuda University, qualified as an attorney-at-law in Japan, and was also a U.C Berkley Law School Visiting scholar. Fluent in Japanese and English. Legal column Yumi's legal Tea Room https://en.yumi-legal.com/
Educational and Career Background
Graduated from the International Relations Department, Faculty of Arts and Sciences, Tsuda University
ITOCHU Logistics Co., Ltd.
UC Berkeley School of Law Visiting Scholar
2005 Admitted to Japan Federation of Bar Association
Community and
Professional involvement
Member of the committee of gender equality, Japan Federation of Bar Associations (2007-)
Permanent secretary of Japan Labor Lawer's group (2007-)
Legal Consultant at Labor Consultation Center of Tokyo Metropolitan Government (2016-)
Secretariat member of lawyers for foreign workers in Japan (2018-)
Visiting lecturer of Human Rights and Gender Law, Aoyama Gakuin University (2019)
Member of the committee of Human right of foreigner, Tokyo Bar Association. (2019-)
Chair of the subcommittee of improvement of legal access for foreigners, Tokyo Bar Association (2020-)
Publication
Co-author Case study of Gender bias inside law and judicial system (2009) Akashi-Shoten
Co-author Legal consultation skill and knowledge of labor cases (2013) Japan Labor Lawyers Group
Co-author 70% of what is happening in your workplace are illegal (2014) Asahi Shin bun Shuppan
Chief editorial writer Practical legal tips! Q & A regarding employment issues of foreign workers (2018) Rodo-Chosakai Shuppan
Major activities
Lecturer of Japanese Law (family law and Labor law) at series of legal seminars geared to officers of foreign consulates organized by Tokyo Public Law Office (Sep 2015)
Speaker at Asia Pro bono conference in Malysia (Sep 2016)
Speaker at International conference of Legal Aid and legal access to justice organized by JFBA, JICA and LAWASIA (Sep 2017)
Panelist at 'gender diversity is key to business success in Asia' organized by HAYS, Japan (Nov 2017)
Lecturer of Human trafficking in person in Japan, Institute of contemporary Asian studies of Temple University (Nov 2018)
Speaker at Media conference at the Foreign Correspondents' Club of Japan regarding lawyers group representing female student discriminated at entrance examination of Medical School (March 2019)
Representative speaker from East Asian region, 'Shaping a People's Trade Agenda' APWLD 2019 Regional Consultation (August 2019)
Lecturer at professional practice seminar about how to deal with the gender-based harassment labor cases such as sexual harassment and maternity harassment, Tokyo Bar Association (April 2019)
Lecturer of internal seminar geared to Tokyo metropolitan government officers, the labor issues and foreign workers. (July 2019)
Lecturer of guidance about new system to accept foreign worker, Kanagawa Labor Office. (July and August 2019 )
Speaker of Legal Caree seminar, how to promote your career in the international law fields, Japan Federation of Bar Association (September 2019)
September 2019Lecturer of Labor Law seminar geared to foreigner working in Japan, organized by Tokyo Metropolitan government (September 2019)
Speaker at Fresher's camp of Tsuda University (May 2021)
Lecturer of basic points how to handle the global and cross border labor cases, geared to member lawyers of Tokyo Bar Association (June 2021)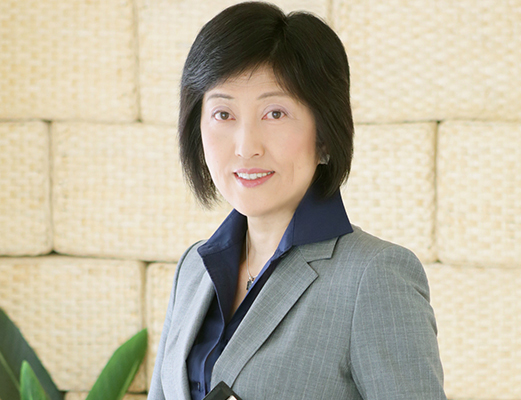 Mia (Yoshie)Tsuruta
Greeting from Lawyer Tsuruta
As I lived and spent many years abroad as a resident, a student, and a visiting family (six and a half years in total in the USA and UK), I share the common experience with the foreign nationals living in Japan. I also believe I have a strong empathy towards the people who have cross-border legal problems through my life, legal and academic experience. My area of legal service includes international family law, international properties (including inheritance), employment, in addition to general civil cases. Fluent in Japanese and English.
Educational and Career Background
Tsuda University, B.A. in International Relations
Studied at Utah State University, U.S.A., for 1 year
Waseda University, B.A. in Law
Sophia University Law School, Juris Doctor
Toyo University Law School, Juris Doctor
University of Cincinnati School of Law, LL.M (with honor)
ISHIZAKA Law Office (2016-2021)
Membership
A member of the International Exchange Committee, the International Human Rights Committee,the Hague Convention Committee of Daiichi Tokyo Bar Association.
Written Work
Age Discrimination in Employment in Japan and the US (2020)