Message
We founded our office in Kabuto-Cho, Tokyo, in June 2021, with the mission to provide legal service in response to the globalization and diversification of our societies including families and workplaces. Our office is small, but our strength and feature are that we have been dedicating ourselves to offer practical and adequate advice at a reasonable fee to all those who need legal support from the viewpoint of inclusive and equal legal access to justice. We provide legal service to both individuals and small and medium-sized business entities regardless of nationality, native languages used, gender, the person with disabilities, economic situation, and the like.
Though the practice areas we are dealing with cover a wide range of general civil cases, we focus on and have extensive knowledge and experience in family cases such as divorce and child-custody, inheritance of estate, as well as labor disputes such as wrongful dismissal, constructive resignation, wage theft, bullying and harassment at workplace. Among other thing, it is the outstanding feature that our office consists of Japanese bar qualified attorney at law with well-experience and a lot of know-hows in the areas of international divorce (including Hague Convention cases regarding child-custody), cross-border inheritance, labor issues in foreign-affiliated companies. These kinds of cases are common and daily-related matters that may happen to anybody or you are now going through in today's internationalized societies, nevertheless, it requires to be familiar with relevant foreign laws and legal practices for ultimate and substantive solution and sometimes requires cooperation or negotiation with lawyers and companies in foreign countries other than Japan even though either of parties concerned is in Japan. We welcome not only a legal consultation request from prospective clients living in Japan, but also a request from overseas, both in Japanese and English, via online meetings such as ZOOM, Skype and, Googlemeet as well as in person. Please feel free to contact us.
Practice Areas


ACCESS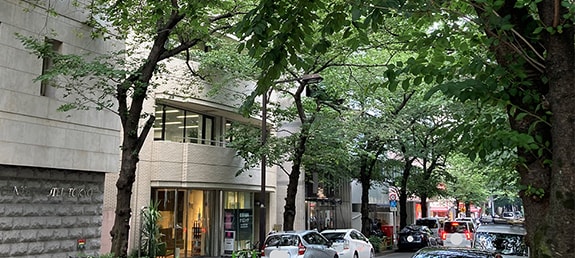 Sakura International Law Office
Room A, 7th Floor, Kabuto-Cho MOC Building, 15-12, Nihonbashi Kabuto-Cho, Chuo-ku, Tokyo 103-0026, Japan
TEL.

03-6810-7802


Office hours: (Weekdays) 9:00 – 18:00
Price
Consultation Fee:starting at JPY 11,000 per hour (tax included)
Online consultation is available upon request. For further details about means of consultation and/or attorney fee, please ask our attorney.